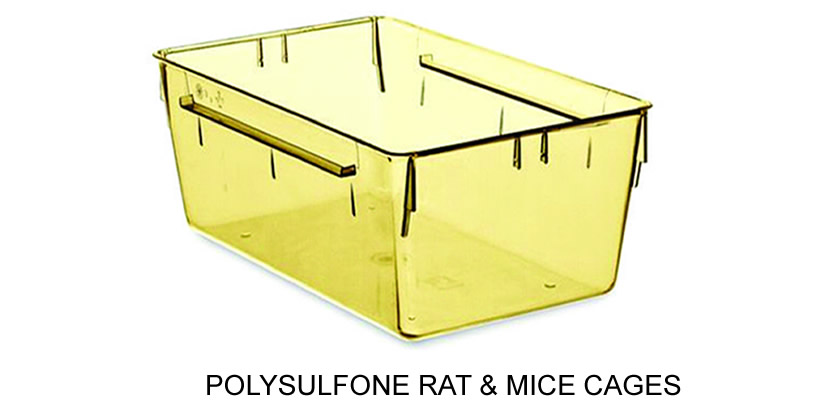 Polysulfone Rat & Mice Cage body :-
Cage Body –
Fully Transparent Body.
The specialty of this cage is the end user can watch the activities of Animal from outside without touching the cage which is very useful in Experimental Science.
Autoclavable at 121 C temperature and pressure 15 LB/ Sq inch.
Food Grade quality material Polysulfone .
Polysulfone Mice Cage body only
Polysulfone Rat Cage body only